Our Story
We are who we are because of our clients' trust in us. We have always believed in our clients' business welfare and have delivered robust and meaningful results. This has led to a successful firm that helps our clients grow, innovate, and achieve excellence.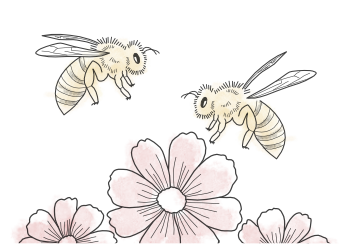 ---
"If you create a company,
I'll give you your first project."
ValueDo was born from that statement, that both challenged and supported something that I'd long felt - that I was being called to create a true customer-centric life sciences-focused consulting firm.
With more than 15+ years of experience, starting as a life sciences marketer to life sciences consulting partner, I found that the missing element in management consulting (at least in life sciences space), was the client truly being at the center of it. Either consultants were being "yes-men" to clients or the value delivered was quite vague and project-limited.
After some procrastination, I discussed the idea with an industry executive who promptly said, "If you create a company, I'll give you your first project."
Seven years later, some very smart and similar-minded team members have joined us and we have enjoyed delivering true value to our customers. We focused on excellence and success followed. We've grown from that first project to more than a half-dozen continuous biopharma clients with the delivery of over 50 strategic engagements across multiple business segments, therapy areas, globally.
Community Service & Corporate Responsibility
We strongly believe in corporate responsibility and giving back to the community. ValueDo continuously supports institutions like St. Jude Children's Research hospital, European Lung Foundation, and other organizations across the globe who are creating positive change in the world.
Investing in Our People
We actively seek to invest in our employees, providing opportunities for continued education at MIT and other prominent establishments, and strive to provide a fun, engaging, and fulfilling place to work for our employees.
We are an Equal Opportunity Employer
ValueDo is an equal opportunity employer that is committed to diversity and inclusion in the workplace. We believe that a team composed of people with unique backgrounds provides opportunities for ValueDo family's emotional and business intelligence.
How Our Clients Feel About Us
ValueDo is a fundamentally different consulting firm with a unique view on how to assess challenges as well as advising novel approaches to address them. And they don't just give advice, but they work hand-in-hand with teams to help implement improved structures, processes, and execution. ValueDo has specifically supported me to stand up a US organization from scratch, building a new capability for the enterprise. They helped me think through what was critical from talent, organization, and governance perspectives and set me up for success to secure the resourcing and support from the broader company. I attribute ValueDo with playing an important, hands-on role in us delivering on a mega-blockbuster launch, all within 2 years from FDA approval.
Global Head and Franchise Lead - Solid Tumors
We have engaged ValueDo on several short-term and long-term commercial projects. These have ranged from innovative customer-facing engagement channels and methods, to strategic investment and portfolio development analysis and decision-making, to tactical execution and measurement. The three things that--I think--set ValueDo apart from other life science consulting firms is their ability to bridge gaps across commercial, medical, R&D, and operations... combined with thoughtful and practical advice and insights on how to navigate our own organization to successfully advocate for and implement novel programming, and finally...their responsiveness. It also helps greatly that they bring to the table a wealth/depth of experiences across the industry.
Sr. Director (Commercial) - Global Respiratory Portfolio
I was first introduced to ValueDo a number of years ago by a colleague and was impressed with the work they were doing for the colleague. I soon began to leverage ValueDo's advisory on a variety of increasingly complex projects based on what I saw. I have now worked with them for 6 plus years and have never been disappointed with their work product. They are a group of excellent strategic thinkers, masters at project management and an overall strong partner to have on your team. They integrate well into existing teams and are adept at knowing when and how to maximize their role. I would strongly recommend ValueDo as a Smart Partner when consulting services are needed.
Vice President, Franchise Head - Biologics and Biosimilars
ValueDo team have been able to successfully drive projects and deliver concrete outcomes on both Global and local country level. Assignments from long term strategic portfolio analysis and driving short term global launch planning to local market pragmatic new operating model development have been successfully lead by ValueDo. Under the personal candid and open leadership of Gaurav, ValueDo is quickly able to synthesize the essence of the challenge and help manage all involved stakeholders in a very sympathetic fashion throughout the process.
One of the strengths of ValueDo is the application of strong systems thinking and being able to translate that to pragmatic solutions. The pragmatic and hands-on skills, capability and services have helped me and my teams on multiple occasions achieve the desired outcomes beyond the initial set objective.
Country & Commercial Head - EU Region
They come with strategic thinking and recommendations and I trust them to work with my team and cross-functional colleagues and vendors on my behalf. They dig deeper, define success objectively, ask a lot of good questions and operate as trusted partners to design and fully implement. Their support has helped me deliver an award-winning customer engagement program and also in managing up well.
Head of Patient Engagement